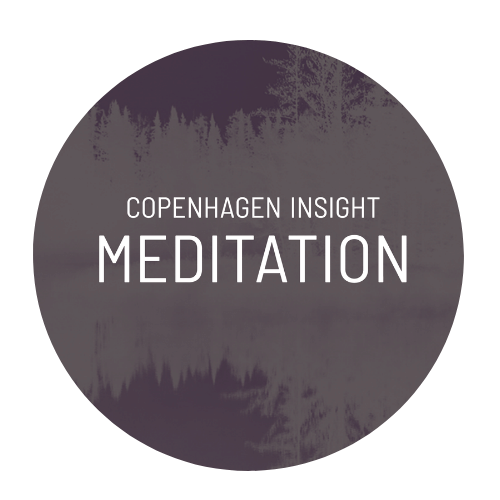 Drop-In Meditation Group – online
This is the weekly drop-in meditation group at Copenhagen Insight Meditation.
Everyone is welcome regardless of experience.
We meet every Monday at 17.00 to 18.00 (From January 11th)
Address: Zoom https://zoom.us/j/91899389104
This group is led by one of our teachers.
The meditations are guided with periods of silence. These evenings are a great way to meet others who meditate and get inspired in your practice – on the cushion as well as in daily life.
Each session contains the following elements:
40 minutes of meditation
Tea break and stretch
Dialogue, exchange and inquiry into meditation and everyday life concerning meditation and insights gained.
Please arrive at 16:50 as we start at 17:00.
You are welcome to bring a friend along.
We have mats and cushions to sit on. There are also chairs and benches.
Feel free to join us even if you have not attended before or do not know about meditation. If you haven't meditated before, you may want to read our introduction page on meditation here.
Suggested Dana donation for the evening: 100-150kr (50-75kr for unemployed)
You can pay with MobilPay or cash when you arrive.
If you are unfamiliar with the Dana principle, check out our generosity page here.
Donations of packages of tea, biscuits and candles are also very welcome.
See more about the group here.
Everyone is welcome regardless of age, gender, religious belief, skin color, political belief, sexual orientation and more.
Any questions? Feel free to reach out to info@copenhageninsight.org