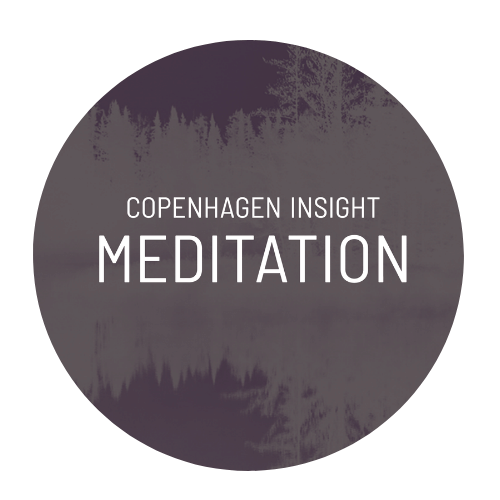 Weekly Drop-In Meditation Group
This is a weekly Drop-In Meditation Group at Copenhagen Insight Meditation. Everybody is welcome!
We meet every Monday from 17.00 to 18.30
Adress: Gl. Kongevej 167 A, 1850 Frederiksberg C One of our teachers will guide the evening.
There are guided meditations with periods of silence. These evenings are a great opportunity to connect with others who meditate and to get inspiration to your own practice – on the cushion as well as off the cushion.
Every evening follows the same scheme: about 40 minute meditation, tea break and stretch, exploration of your experience with practice and discussion on implementing practice in daily life.
We appreciate that you arrive about 10 minutes before start as we start right on time. We have mats and cushions for sitting practice, there are also chairs and a limited number of sitting benches. Your family and friends are welcome too!
You are welcome no matter if you have been there before or not and independent of any previous practice or experience you might have had. If you have no past experience with meditation, you are encouraged to read our introduction page about meditation here.
Proposed dana dontation for an evening: 100-150DKK (50-75DKK, if you are financially challenged).
You can pay via Mobile Pay 201438 or in cash, when you arrive. If you are not familiar with the dana principle, then you are welcome to read about dana on our page on generosity here. Donations, such as tea, biscuits and candles are also very welcome.
Everybody, no matter which age, sex, religious belief, colour, political standing, sexual orientation….. is welcome.
Any questions? Feel free to contact us on  info@copenhageninsight.org