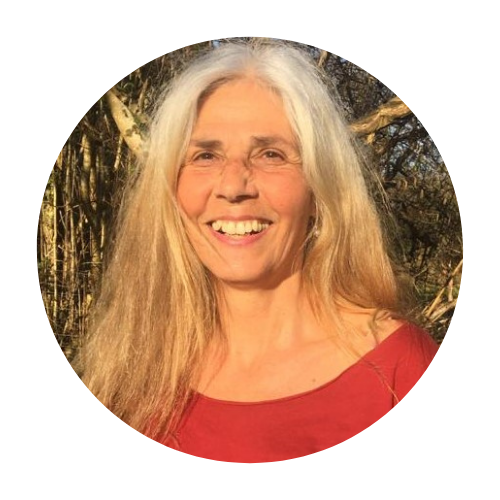 LOVE IN TIMES OF UNCERTAINTY
D. 9-10 september får vi besøg af dharmalærer Kirsten Kratz. Kirsten Kratz er fastboende lærer på Gari House (UK)
I lyset af den uforudsigelige og til tider forfærdende tid vi lever i, hvordan kan vi så kultivere venlighed og medfølelse både over for os selv, når vi føler os overvældede, og over for verden. når den viser sig fra sine svære, mere udfordrende sider?
Kirsten giver Dharma talk fredag 19-20.30 og praksisdag lørdag kl 10-17. Det er muligt at tilmelde sig separat til hver dag eller til hele arrangementet.
Pris: 100 kr for dharma talk fredag. 350kr for praksisdag lørdag og 400kr for begge dage. Priserne er uden Dana til Kirsten, som kan gives på selve dagen eller efterfølgende. (Vent til mere information)
Prisen dækker over leje af lokalet og rejseomkostninger og evt. overnatning til lærerne.
Alle uanset erfaring er alle velkomne.
TILMELDING KIRSTEN KRATS – skriv hvilke dage du ønsker at deltage 
Vi glæder os til at få besøg af Kirsten der underviser på engelsk.
LOVE IN TIMES OF UNCERTAINTY
"We never know what lies ahead and in recent years and months the uncertain and unpredictable nature of existence may have been more obvious and tangible than ever before. In the face of individual and global challenges, many of us will, at times, experience feelings of  fear, sadness, anger, grief, numbness, confusion and being overwhelmed. Rather than attempting  to get  away from these unpleasant feelings and to avoid  emotionally charged situations, how  can we approach these difficult  aspects of life wisely and compassionately, with a balanced heart-mind, informed by an attitude that is able to  be with discomfort, that can accept, hold and even soothe and release itself? And how can we cultivate and nourish our heart-mind so that we can perceive  personal and  global challenges as wake-up calls for a  committed, compassionate and courageous engagement with ourselves, each other and the world?
During our day together we  will explore the heart-mind's capacity for compassionate and  balanced presence and engagement.  There will be periods of sitting and walking meditation, meditation instructions, guided practices, reflections and an opportunity  to ask questions."
Om Kirsten Kratz: Kirsten Kratz har praktiseret buddhistisk meditation i Asien og Vesten siden 1993. Hun startede med at undervise i 2006 og siden 2015 har hun været 'teacher in residence' og støttet deltagere på personligt retræte i Gaia House. Hendes kærlighed og forståelse af Dharma er blevet stærkt påvirket af blandt andet hendes ven og lærerkollega Rob Burbeas lære. En af hendes særlige passioner er at udforske, hvordan visdomslære kan fremme passende svar på vores tids udfordringer, og Kirsten ser sit engagement i aktivisme som et vigtigt udtryk for sin praksis. Kirsten er medinitiativtager til "Dharma Action Network for Climate Engagement" (DANCE) og støttelærer i Freely Given Retreats.
Lyt til Dharmatalks fra Kirsten her